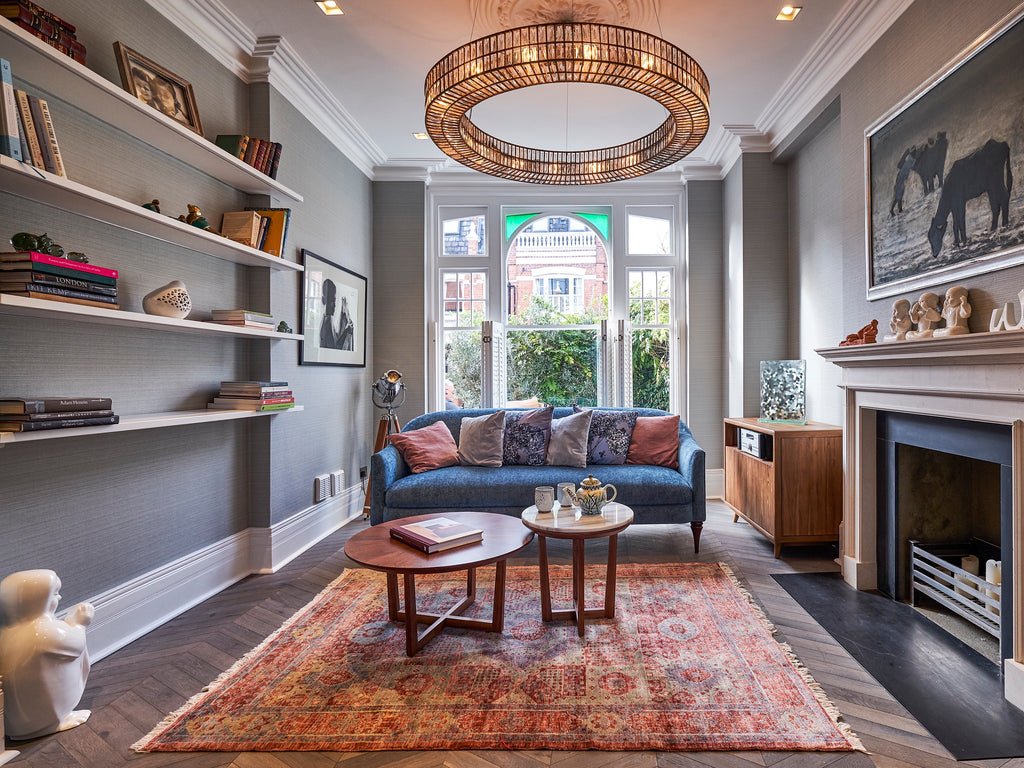 On the ground floor, attention was paid to open up the spaces to allow for more light to flood in the multi-functional rooms. An extension was added to allow for a larger family room as well as a new office. The extension was built with one wall made of glass bi-fold doors to allow a maximum of light in to the room as well as extending the living space to the outdoor area. 
On the first floor, all bedrooms were re-assigned, old carpet replaced by the original wooden floors and an extra bathroom added. The master bedroom on the top floor, also saw its carpeted floor removed to return to the wooden floors and wallpaper was added throughout the house and stairs. 
In the basement the large open space was divided in two, to create an additional guest bedroom and a utility / storage room. 
Images by Yehia al Alaily
Continue reading