The International Design & Architecture Awards 2017: Wallcovering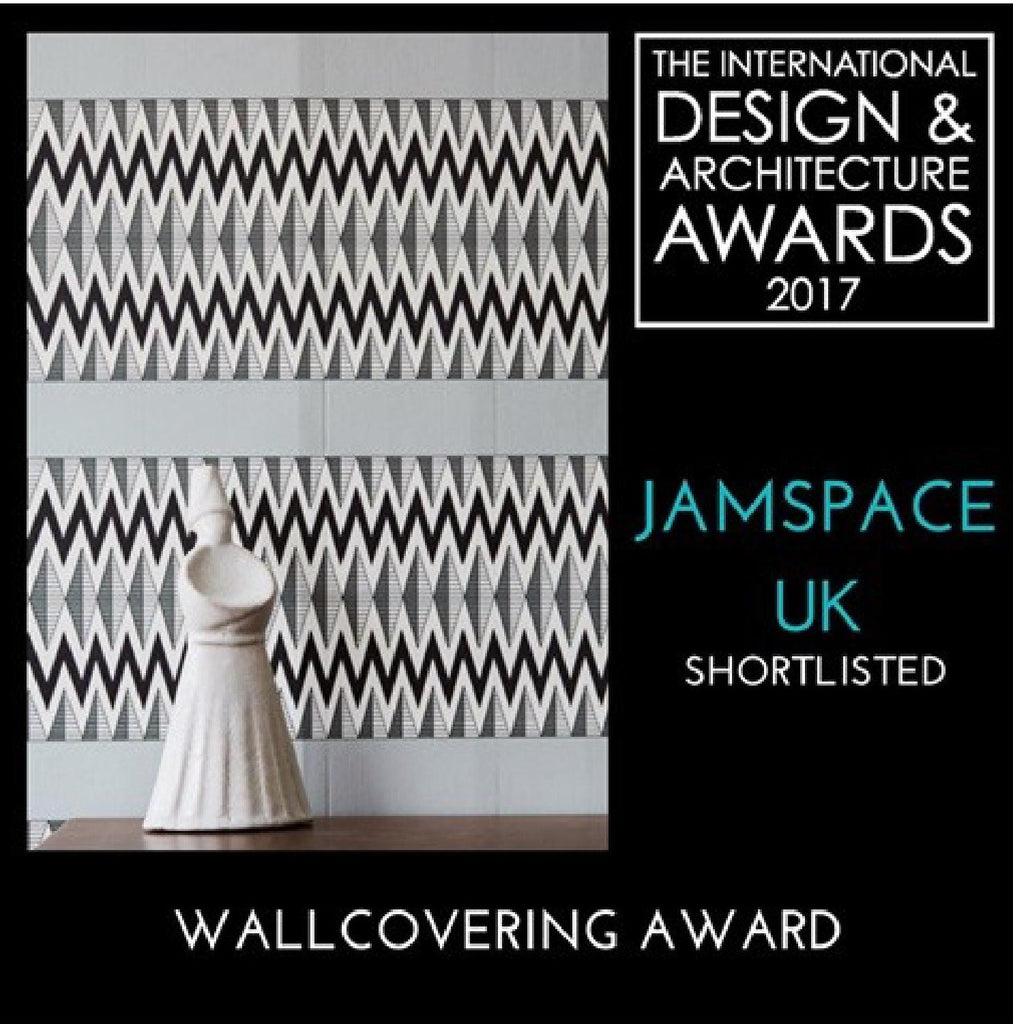 Shortlisted for Wallcovering Award in The International Design & Architecture Awards 2017
We are delighted to have been shortlisted for Wallcovering Award in The Product Design Categories within The International Design and Architecture Awards 2017
The Flow Charcoal wallcovering has been designed as part of our Ornamental stories collection.  A mixture of linen fabrics and wallpapers which represent a reinterpretation of Pharaonic themes and motifs in bold colours. The entire collection has been made in Britain.
Growing up in Egypt, Hedayat's mother was determined to expose her to the many different flavours of Egyptian life and the influences of the different eras. She used to take her every week to visit a different historical site. Pharaonic, Coptic and Islamic spaces and motifs were engrained in her minds. Hedayat was intrigued when people spoke of Egypt's "bygone era," it seemed as if they were always nostalgic for a past that she had never experienced. Having grown up with such a rich and diverse ornamental vocabulary the designer wanted to use that in her professional life as a designer, be it in interiors, furniture or textiles and wallpapers. Wanting to celebrate the Egyptian rich ornamental past and vocabulary, which appeared to have been somewhat lost under many layers of dust and nostalgia.
The Flow wallcovering translates traditional Pharaonic symbols such as the Nile Zigzag into bold and contemporary designs, the wallcovering ranges from a colourful chevron design. The monochromatic neutrals with textured natural linens and cottons constitute the bulk of the Ornamental Stories collection. Hedayat's favourite aspect is the strong story behind every motif and design brought within a contemporary context. The Flow Charcoal pattern can be mixed and matched in different colourways within the Ornamental Stories collection. The sheer number of colours allow this collection to be used within any space and the motifs render a strong narrative to an interior. The versatility of the colours of the collection lends itself to being used in different environments and spaces. The wallpapers create strong feature walls creating character and style to a room.